Switching Gears was my first "real" game project. It was built using the Torque engine. It never did get published (it was made before the indie revolution, so you needed a publisher to get your game out unless you made something for the web), but it did go on to win some awards, which was cool.
I made all art, animation, game design… pretty much anything you could see that wasn't code. Learned a ton while making it.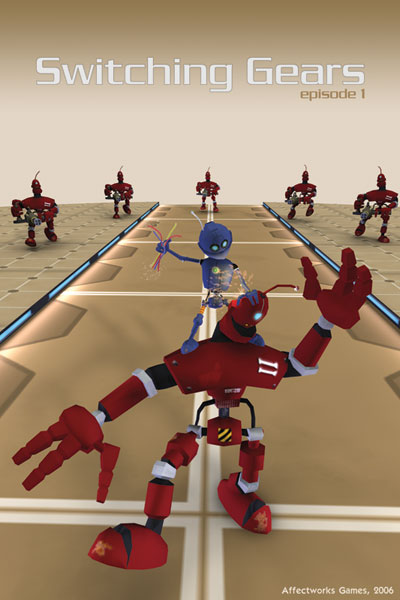 The UI was laid on top of a camera swooping around the level we had built.
In game shots of the game: